Climate Recon 2050: Resource library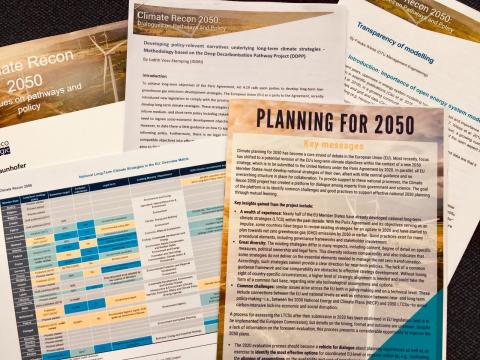 Climate Recon 2050 provides a platform for dialogue and exchange on long-term climate strategies among experts from government and science. The insights generated during the project's workshop and dialogue events, as well as the research conducted to inform the discussions are captured in the multiple publications produced within the framework of the project. The list below collects all the project's publications. Written by experts from leading organisations in the field, this collection constitutes a rich resource on different aspects of long-term climate modelling and planning.
Overarching publications:
Overview of National Long-Term Climate Strategies in the EU (last updated October 2019).
 
Briefing Notes on policy aspects.
Technical Notes on modelling and long-term scenarios.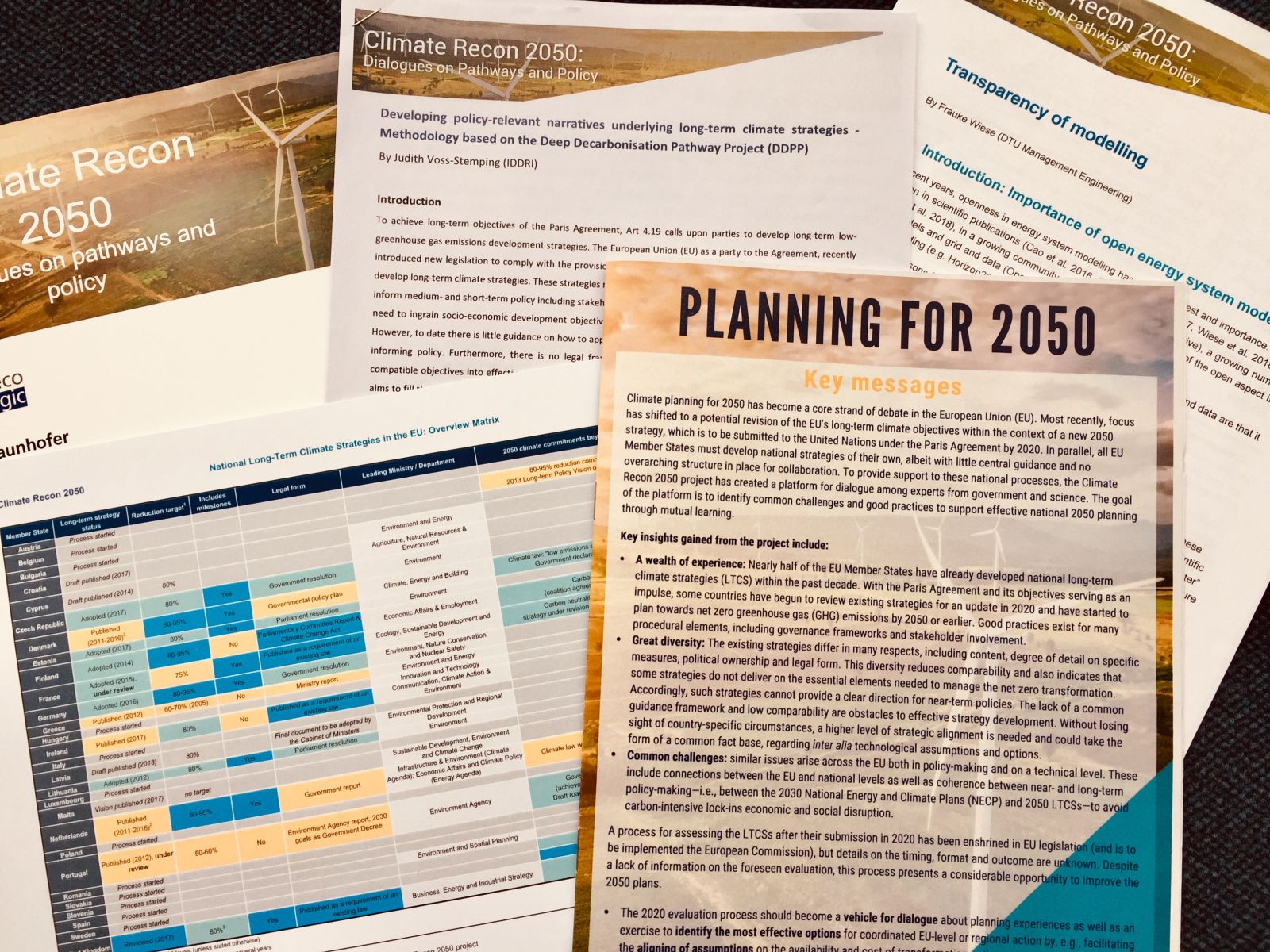 All future Climate Recon 2050 publications will be published at https://climatedialogue.eu/outputs.
Authors:
Various
Date of Publication:
2018-2019
Language:
English