TD3: Third meeting of the Technical Dialogue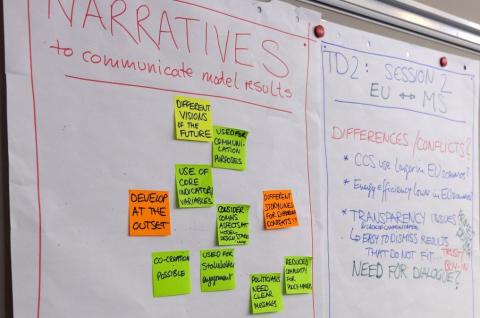 Copenhagen, 27 February 2019
The third meeting of the Technical Dialogue will be hosted by the European Environment Agency (EEA) in Copenhagen. As in the two previous meetings, the third session will bring together modellers from research institutes, universities, think tanks and environmental and energy agencies across Europe to discuss key issues related to modelling long-term climate strategies and scenarios.
The key topics of the meeting will be: An update of current status in 2050 scenarios for Scandinavia, France and Italy; the financial perspective in modelling, in particular distributive effects; sufficiency, behavioural change and social transition in modelling; and net zero emissions in modelling. The topics will be discussed against the background of modelling, with particular focus on issues relevant to modellers and on possible difficulties in certain aspects of modelling.
The meeting of the Technical Dialogue will take place back to back with the Policymaker Platform (February 28th), which covers some of the same topics from the policy perspective.
Event Language:
English
Event Date:
Event Location:
European Environment Agency, Copenhagen