PMP3: Third Meeting of the Policymaker Platform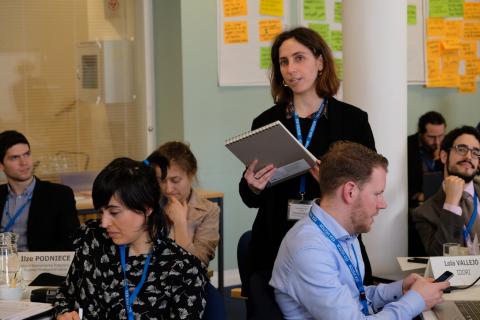 Copenhagen, 28 February 2019
The third meeting of the Policymaker Platform took place in the European Environment Agency (EEA) in Copenhagen. Representatives from governmental institutions from across 12 EU Member States and EU institutions, as well as policy, governance and modelling experts from European research institutes and think tanks continued the discussions on challenges and good practices of developing long-term national climate and energy strategies.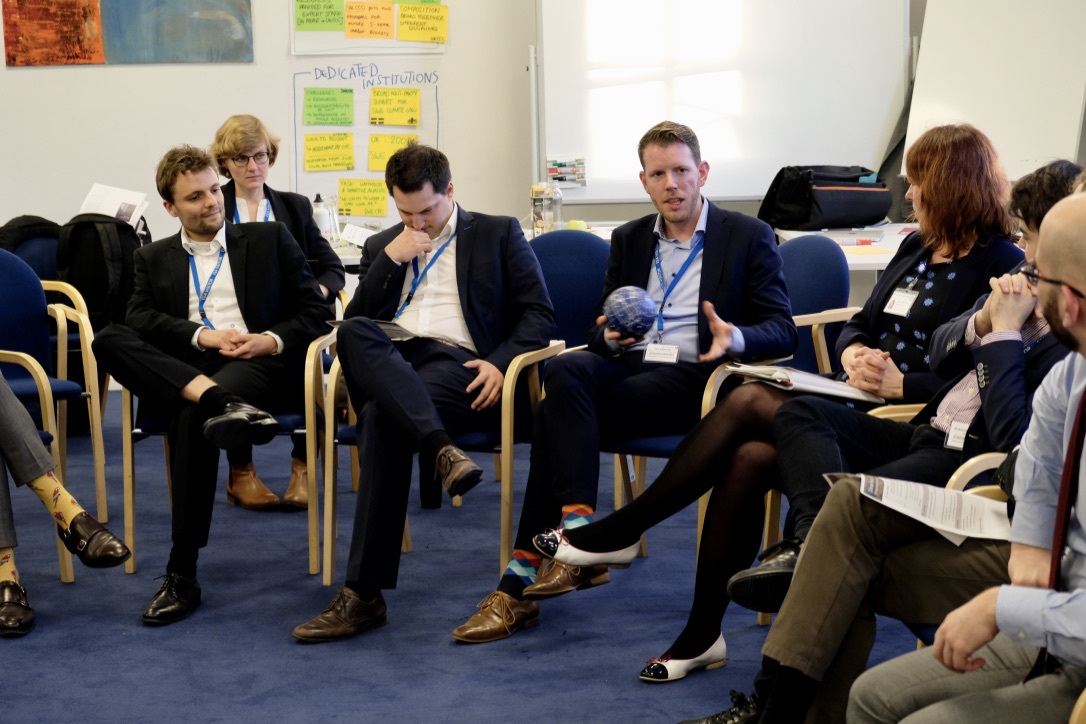 The meeting primarily focused on topics related to Governance and Economic Transition, and it was divided into two main sessions. Session I was dedicated to the role of dedicated institutions in the governance of Long-Term Strategies, while Session II discussed Structural changes and economic impacts of transitions in 2050 strategies.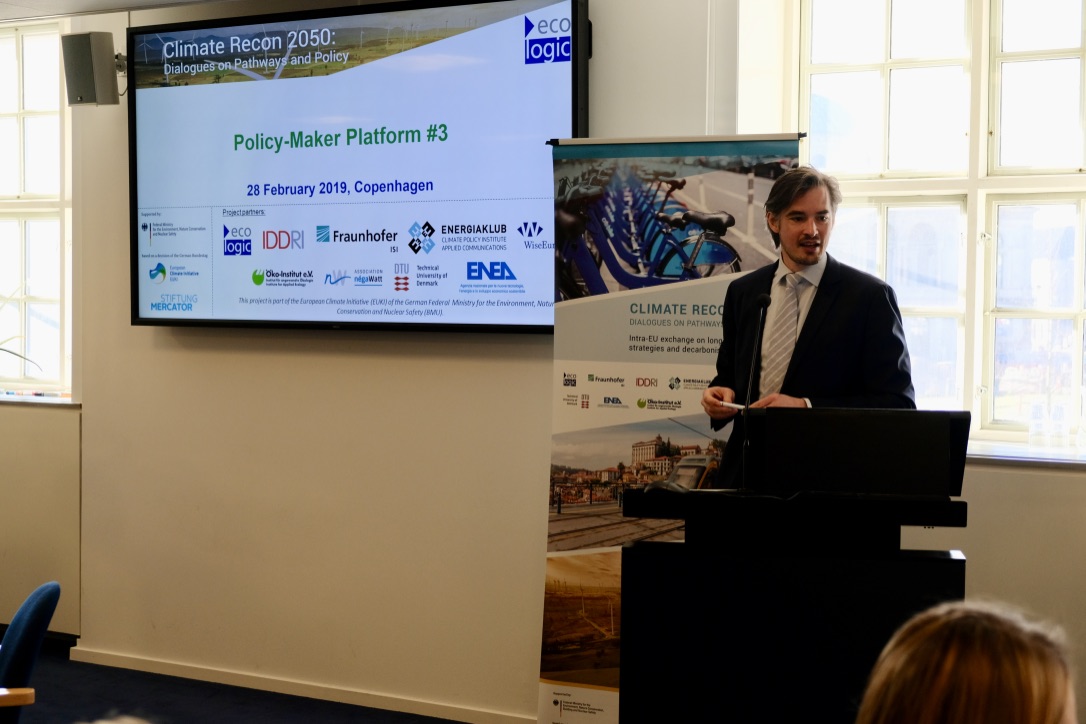 The event was moderated by István Bart, co-Chair of Energiaklub Climate Policy Institute. The meeting was opened by Matthias Duwe, coordinator of the Climate Recon 2050 project at Ecologic Institute. After his opening remarks, François Dejean, Head of Group 'CC mitigation, energy and transport' at the EEA gave an overview on LCDS and their consistency with short-term policies.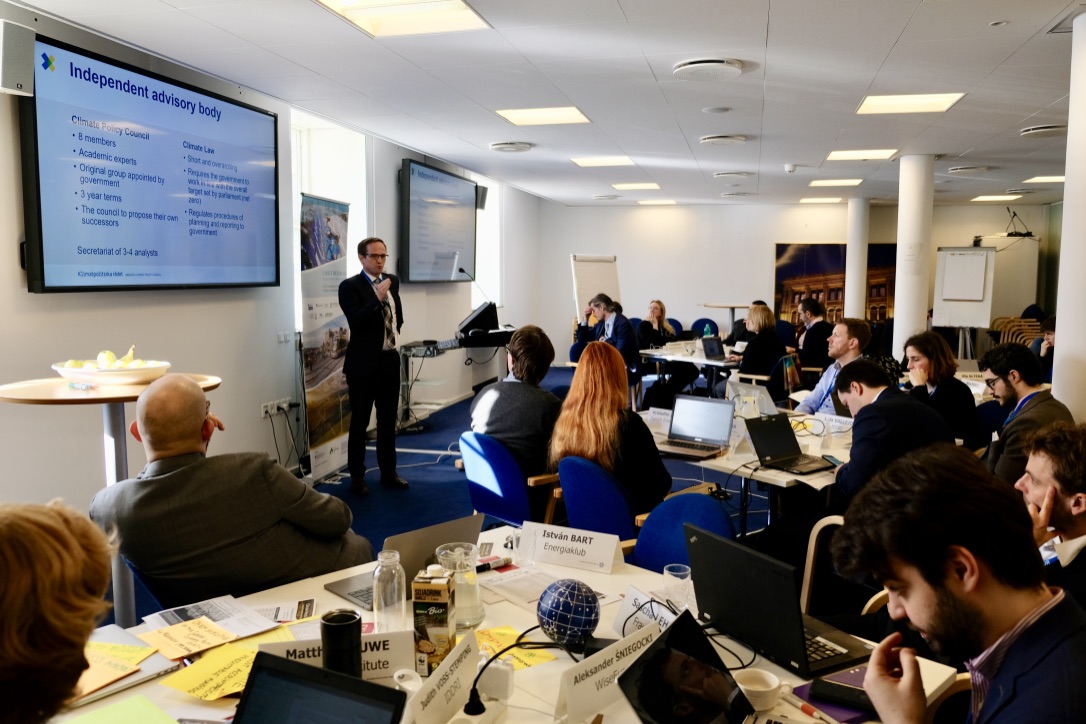 In Session I, Alina Averchenkova from the LSE Grantham Research Institute on Climate Change and the Environment shared a very inspiring good practice: she presented insights into the operation, role and legal and institutional embeddedness of the Climate Change Committee in the UK. This was followed by Ola Alterå, Chief Executive of the Swedish Climate Policy Council who presented the role of the Council in monitoring the 2045 carbon neutrality goal. The insights of both presentations were discussed in small groups, in a moderated format, concluding with a plenary debate.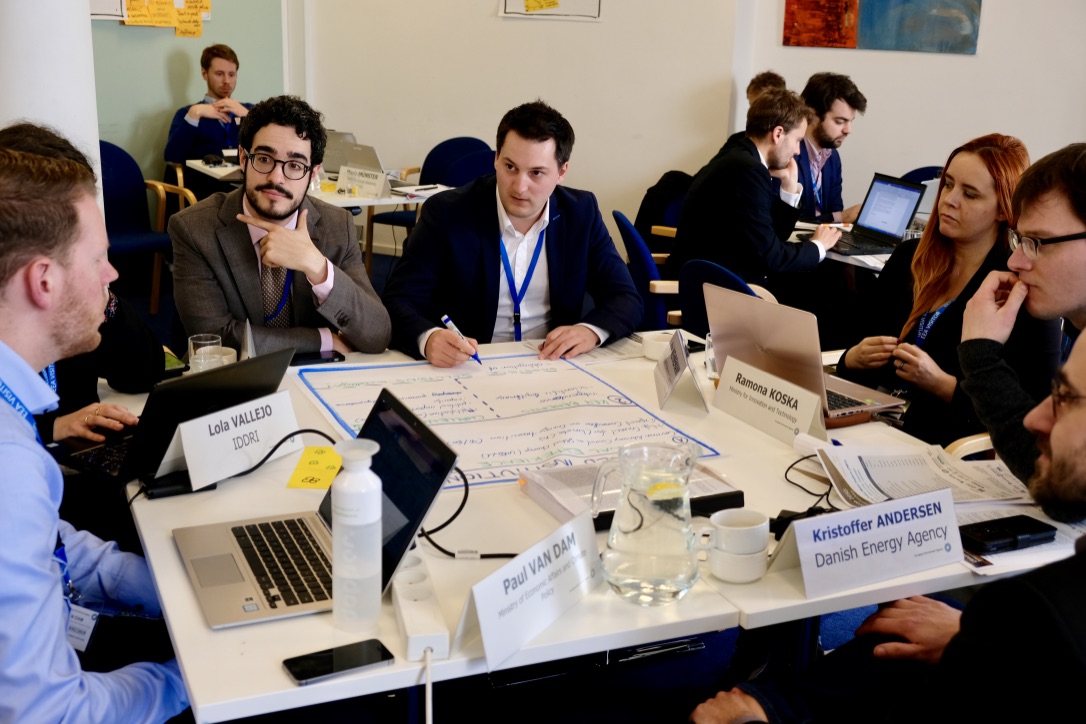 In Session II, the initial presentation on coal transitions held by Lola Vallejo, Climate Programme Director at IDDRI, was followed by a roundtable discussion chaired by Maciej Bukowski (Wise Europa). All participants took part in the discussion, and shared their thoughts on the potential social and economic impacts, and various aspects of the just transition.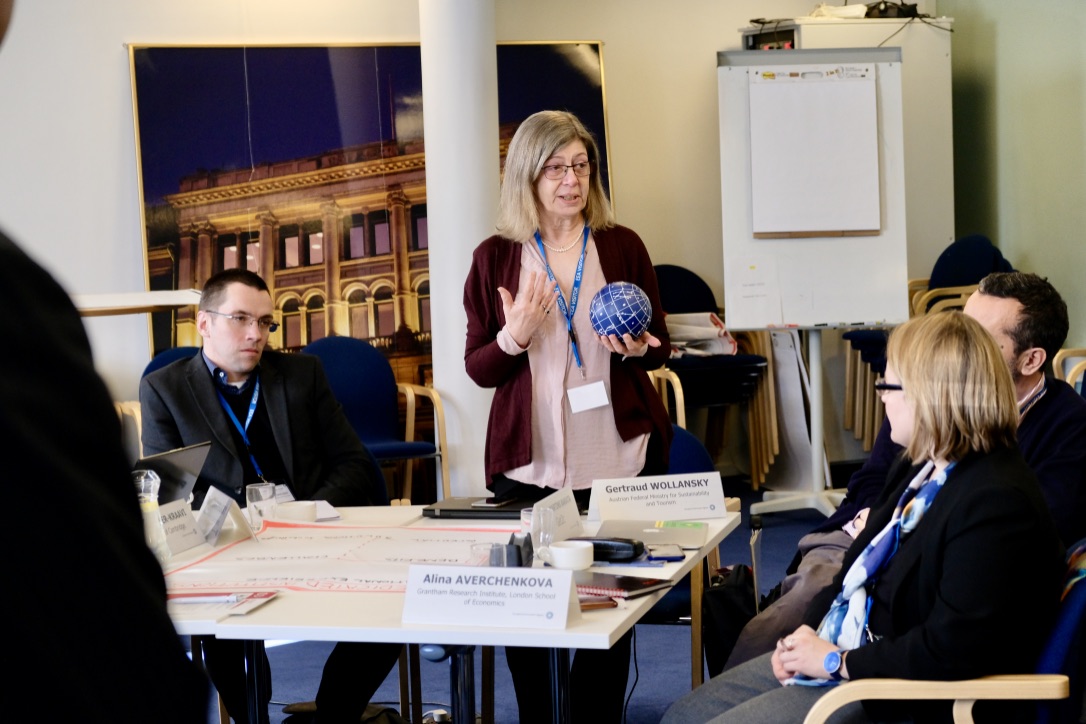 Being the last policymaker platform held during the project, a short interactive exchange session was held as well to assess participants' motivations to continue the international policymakers dialogue in the future. The project team was glad to see that all policymakers indicated their interest in keeping the discussion going, especially with regards to sharing and learning about success stories and solutions in order to show feasibility at home. This way the Policymaker Platform ended on a very positive note with hopes expressed for future dialogues.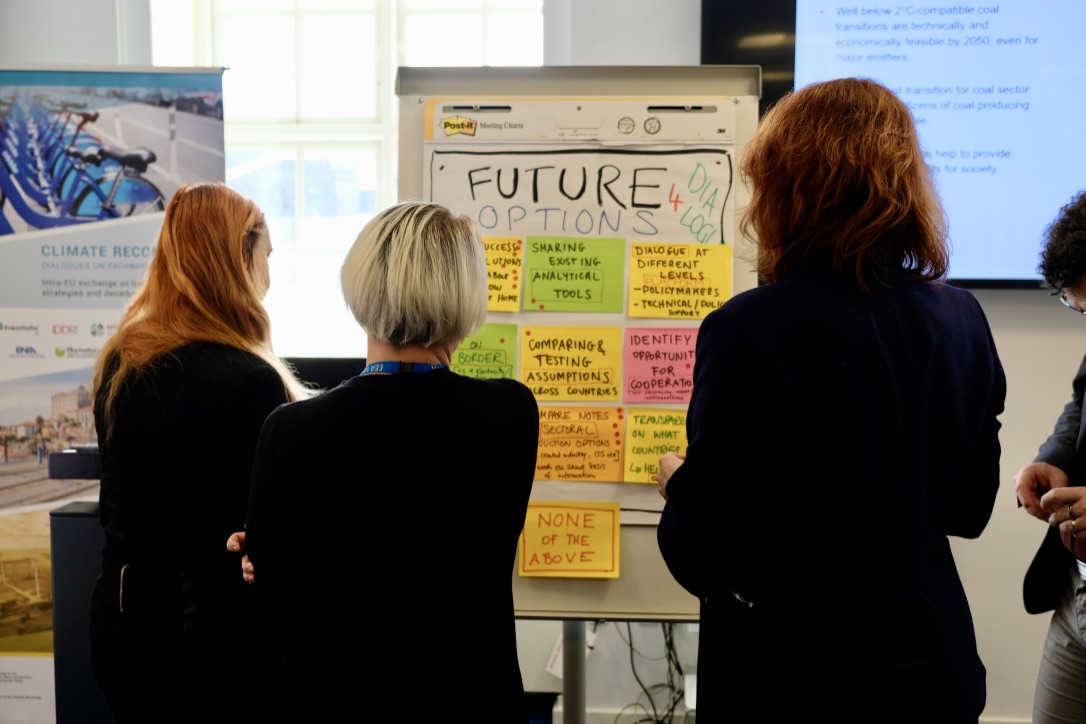 Attachments:
PMP3 Agenda
Input: Just Transition - IDDRI
MS LTS and consistency with short-term plans - Dejean - EEA.pdf
Dedicated institutions - Swedish Climate Policy Council_Altera.pdf
Governance-Overview-Voss-Stemping-IDDRI.pdf
Managing Coal Transitions_Vallejo-IDDRI.pdf
Just Transition-Rountable Session-Bukowski-WiseEuropa.pdf
UK Climate Change Committee - Averchenkova-LSE Grantham.pdf
Introduction-Duwe_Ecologic_0.pdf
Event Language:
English
Event Date:
Event Location:
European Environment Agency, Copenhagen