PMP3: Third Meeting of the Policymaker Platform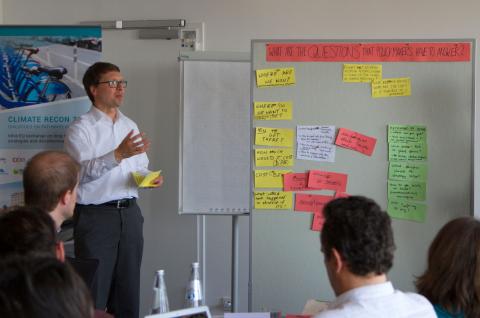 Copenhagen, 28 February 2019
The third meeting of the Policymaker Platform will be hosted by the European Environment Agency (EEA) in Copenhagen. The meeting will, for the third time, bring together policymakers from ministries and environment and energy agencies from across Europe to discuss key topics connected to the process of developing and implementing long-term climate strategies.
The key topics covered during the meeting will include development of governance elements - with a focus on dedicated institutions and independent advice bodies -  as well as the issue of economic impacts and distributive effects of 2050 transformation, including just transition.
The meeting of the Policymaker Platform will take place back to back with the the Technical Dialogue (February 27th), which covers some of the same topics from the modelling perspective.
The attendance at the event is by invitation only.
Attachments:
PMP3 - Draft Agenda
Event Language:
English
Event Date:
Event Location:
European Environment Agency, Copenhagen