Expert conversation: Options for carbon dioxide removal (CDR)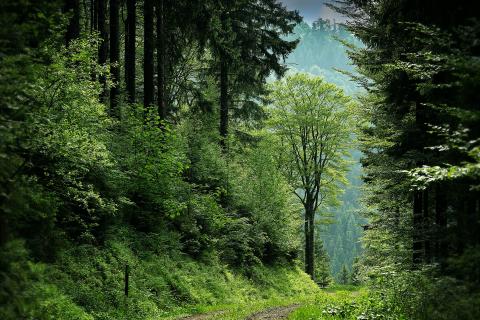 Country-specific perspectives on how to realise negative emissions
With the entry into force of the EU Climate Law, the goal of climate neutrality by 2050 will soon be legally binding for the EU collectively. Many EU Member States have also set an explicit goal of carbon neutrality nationally (incl. France, Hungary, Ireland, Latvia, Portugal, Spain, Slovakia = all for 2050) with several countries now aiming at earlier dates (Finland: 2035; Austria: 2040; Sweden, Germany: 2045).
The term "climate neutrality" implies by definition that a net-zero emission balance is found, between remaining actual emissions and carbon sinks to compensate them. The new EU2030 target is also such a "net" target now – without there being a specific quantitative goal for the sinks element.
This virtual expert meeting will focus on the role of both natural and technical options for Carbon Dioxide Removal (CDR) in specific Member States current approaches to reaching climate neutrality. It will also seek to identify what steps towards implementation are being taken at this point and what challenges arise in this context.
A focus will be on countries with an earlier climate neutrality target year, in anticipation of their need to develop workable solutions faster than others.
This even it by invitation only. Please contact info@climatedialogue.eu for more details.
Event Language:
English
Event Date:
Event Location:
Online, Zoom