Climate Recon launches with a kick-off meeting in Berlin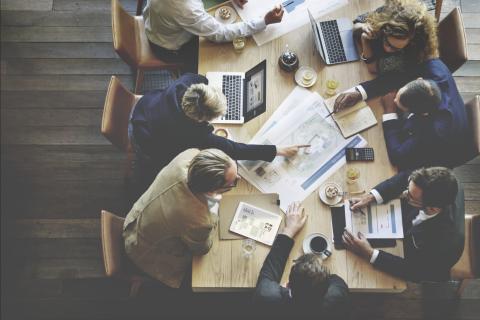 How to ensure that national Long-Term Climate Strategies become meaningful, ambitious and implementable roadmaps, not an irrelevant exercise performed out of external legal obligation? What is the best way to integrate long-term strategies with short-term policies? Which policy discussions on the pathway to decarbonise European economies are likely to prove most politically difficult?
Those are just some of the questions discussed by the representatives of the nine organizations  - research organisations, climate governance experts, modellers and scenario builders from six countries across Europe that met in Berlin in late November 2017 to officially launch the project Climate Recon 2050: Dialogues on Pathways and Policy.
The project partners discussed the details of the project design and timeline, outlined their plans to engage Member State and EU-level policymakers with the project activities and its results, exchanged information on challenges specific to different European regions, and identified key issues emerging from existing debates, models and scenarios: all in preparation for the project's first event, the Policy-Maker Platform and Technical Dialogue, two back-to-back workshops scheduled to take place on 10-11 April 2018 in Berlin.